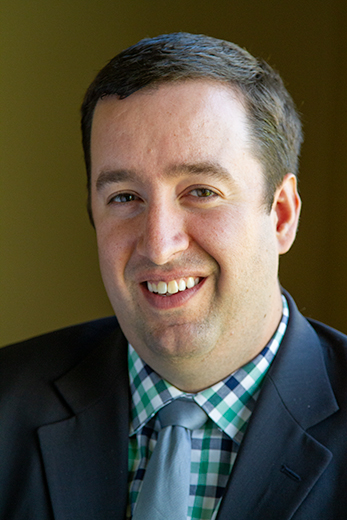 Phil is originally from Baldwin City, Kansas. He received a Bachelor's in Journalism and Political Science from Central Michigan University and a Master's of Public Administration from the University of Kansas. Following graduate school, Phil served as a Management Analyst for the City of Sugar Land, Texas from 2009 to 2012, where he assisted with community development projects, such as leading a friendly annexation of a neighborhood with over 3,500 residents. He also worked with developers on tax increment financing projects, including the creation of public infrastructure necessary for the construction of Constellation Field, Sugar Land's minor league baseball stadium. From 2012 to 2014, Phil worked as the Assistant Economic Development Director for the City of Dubuque, Iowa. During that time he managed downtown redevelopment and riverfront revitalization efforts, as well as traditional business retention and expansion projects.
In late 2014, Phil returned to the City of Sugar Land as the City's first Public/Private Partnerships Manager. His work resulted in Sugar Land receiving the "Land Deal of the Year" Award from the Houston Business Journal for the negotiation and acquisition of a 259-acre state prison that is currently being transformed into a light industrial business park. Phil was promoted twice, and by the time he was named Director of Economic Development, he was responsible for the City's primary industry, tourism, public-private partnerships, and cultural arts divisions – as well as managing six different boards and commissions for the City of Sugar Land.
Phil became the President of the Rockwall Economic Development Corporation in August 2018. He is excited to continue to build off of the REDC's momentum in light industrial development while exploring the possibility of further efforts related to office development and the attraction of high-quality jobs. Phil and his wife Allison welcomed their first child – daughter Helen Ruth – in June 2021. 
You can contact Phil at pwagner@rockwalledc.com or 972-772-0025
Ready to make the move? Let's talk.
With plenty of available land, financial incentives, and an educated, experienced workforce, Rockwall may just be your new home. Drop us a line to learn more.

Rob Grand-Lienard
Special Products & Manufacturing, Inc.
"Doing business in Rockwall and North Central Texas is great for several reasons. First and foremost is the talent pool in which we get to draw. Secondly, the community, schools, and businesses work closely together for the benefit of each other and finally, the quality of life for all of us that work at SPM. Rockwall is an excellent location because of Interstate 30 providing regional access and close proximity to our suppliers and customers."

Alan Yu
Karat by Lollicup
"When I came to Texas, I felt this Texas pride. People here, they want to support domestic and local manufacturing and the local manufacturers want to support the local community… In California, it took us five years to build what we have right now. But in Texas, it will only take 12 months to surpass what we're currently doing in California. I foresee our manufacturing capability will be three times what we're currently doing in California."

Ignacio Echavarri
SPR Packaging
"The EDC (in Rockwall) has really gone a lot further than what any other EDC would have done. They've really made a commitment to help us grow and made a commitment to be there for us…
I really believe that it was the perfect decision, coming here to Rockwall. It was a lot better than what we ever thought it would be."

John Batts
Pratt Industries
"The hidden benefit we didn't recognize initially when we scouted out the territory was really how great the skilled, hourly workforce was going to be. We didn't realize how good it would be…
I've worked in twelve manufacturing facilities in corrugated and this is by far the best group I've ever had."