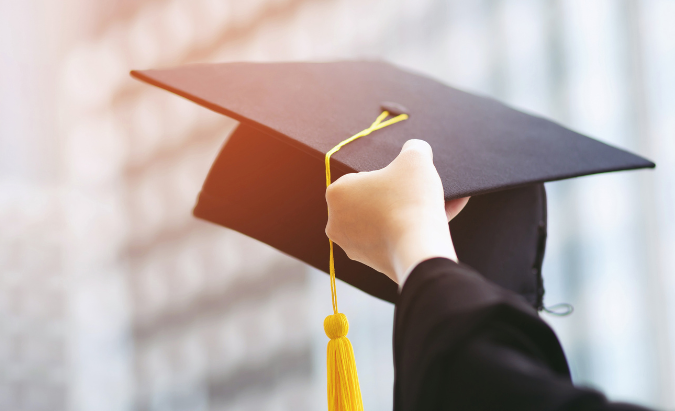 Training your company's future workforce is too important to do alone. That is why we have workforce partnerships and educational relationships so that we can collectively shoulder this responsibility.
Dr. Gene Burton College & Career Academy
The Dr. Gene Burton College & Career Academy (GBCCA) presents training opportunities for local students before graduation. The GBCCA has been designed to offer pathways for students to explore career options and professional certifications. Some of those programs include manufacturing and machinery mechanics, robotics, STEM, architecture and construction, and business marketing and finance. Additionally, through the GBCCA, students have the ability to receive dual credit with local community colleges in areas such as automotive and welding.
The GBCCA also leases space to Collin College so that local students can complete general education courses.
Many Rockwall companies have partnered with GBCCA on curriculum development or offering students internship/apprentice programs. This provides primary employers an opportunity to support the trades, give back locally, and ideally, help their future workforce pipeline.
More information on the GBCCA can be found here.
Collin College Technical Campus
Collin College (Collin) is a community college providing North Texas residents with the opportunities to earn baccalaureate degrees, associate degrees, and certificates since 1985. Collin serves more than 50,000 students both online and across 11 physical locations – including at the GBCCA.
The crown jewel of Collin's workforce education is the Technical Campus in Allen. The newly opened campus – approximately 35 miles from Rockwall – offers 340,000 SF dedicated to state-of-the-art training facilities in areas such as electronic engineering technology, automation, robotics, computer-aided drafting, and welding.
As is the case with the GBCCA, REDC staff have developed relationships with the leaders of the Technical Campus, and have facilitated tours with area companies that have led to educate-to-hire partnerships.
More information on the Collin Technical Campus can be found here.
Nearby Higher Education
In addition to Collin College, there are nine other higher education institutions that are in close proximity to Rockwall. These can be seen on the following map.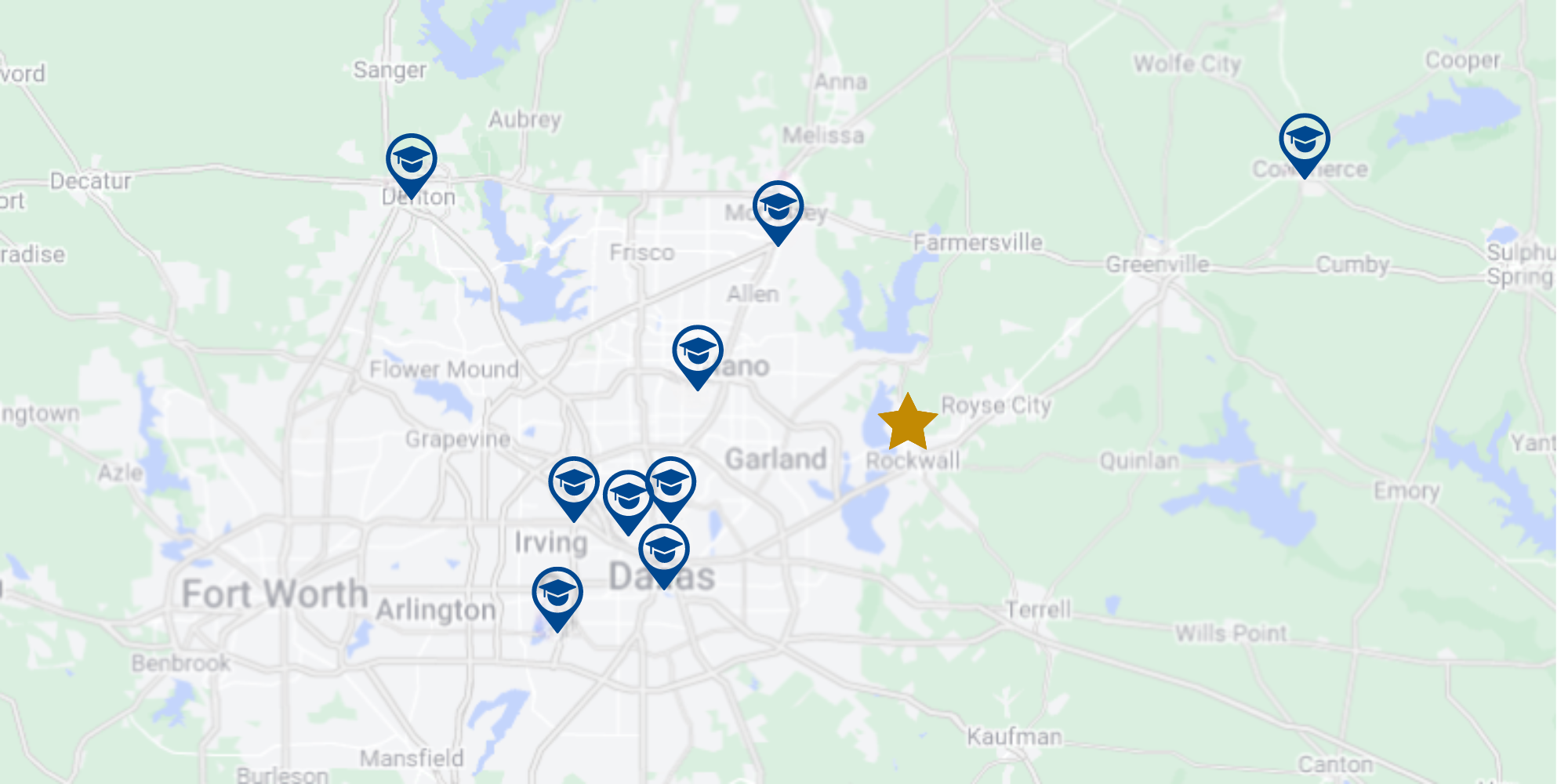 Workforce Solutions of North Central Texas
Workforce Solutions of North Central Texas (Workforce Solutions) serves as the local branch of the Texas Workforce Commission, providing services across a 14-county region to promote economic growth, opportunity, and a skilled workforce. Workforce Solutions can help existing and future Rockwall companies with recruitment and training programs. They also provide laborshed data, facilitate qualified financial aid for child care, and provide tax credit opportunities.
More information on Workforce Solutions can be found here.

Ready to make the move? Let's talk.
With plenty of available land, financial incentives, and an educated, experienced workforce, Rockwall may just be your new home. Drop us a line to learn more.

Rob Grand-Lienard
Special Products & Manufacturing, Inc.
"Doing business in Rockwall and North Central Texas is great for several reasons. First and foremost is the talent pool in which we get to draw. Secondly, the community, schools, and businesses work closely together for the benefit of each other and finally, the quality of life for all of us that work at SPM. Rockwall is an excellent location because of Interstate 30 providing regional access and close proximity to our suppliers and customers."

Alan Yu
Karat by Lollicup
"When I came to Texas, I felt this Texas pride. People here, they want to support domestic and local manufacturing and the local manufacturers want to support the local community… In California, it took us five years to build what we have right now. But in Texas, it will only take 12 months to surpass what we're currently doing in California. I foresee our manufacturing capability will be three times what we're currently doing in California."

Ignacio Echavarri
SPR Packaging
"The EDC (in Rockwall) has really gone a lot further than what any other EDC would have done. They've really made a commitment to help us grow and made a commitment to be there for us…
I really believe that it was the perfect decision, coming here to Rockwall. It was a lot better than what we ever thought it would be."

John Batts
Pratt Industries
"The hidden benefit we didn't recognize initially when we scouted out the territory was really how great the skilled, hourly workforce was going to be. We didn't realize how good it would be…
I've worked in twelve manufacturing facilities in corrugated and this is by far the best group I've ever had."