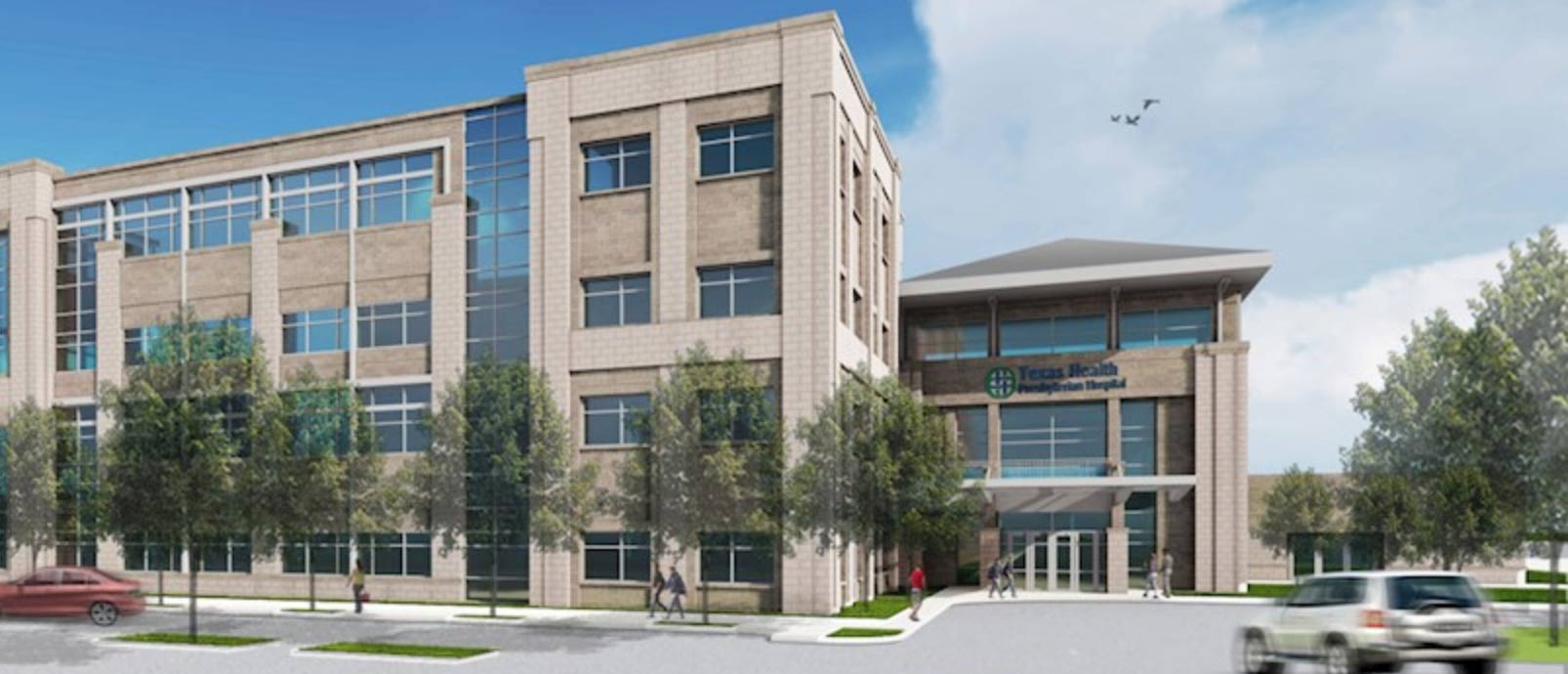 With two top performing hospitals, outstanding family practices and top rated diagnostics, quality healthcare resources in Rockwall are always within reach.
Health and Family Care Services
When it comes to quality healthcare, Rockwall residents have a choice, including two world class hospitals. Along with a variety of clinics, private practices, and other facilities, reliable healthcare services are always within reach.
Texas Health Hospital offers 61 inpatient beds for acute medical and surgical needs, as well as a separate full-service emergency room in North Rockwall. The hospital began an expansion in late 2019 that is expected to be completed in 2023. 
In 2021, Texas Health Rockwall was recognized as a 5 Star Hospital by the Centers for Medicare and Medicaid Services, an honor awarded to only 27 hospitals in Texas. Texas Health Rockwall is also a prior 5 Star recipient, providing the community the best in quality care. Texas Health Rockwall 
Baylor Scott & White Medical Center Lake Pointe in Rockwall County, on the west side of Lake Ray Hubbard along SH 66, is a general medical and surgical facility and recognized for their work with stroke patients. They've also recently opened a three-story patient tower.
Both hospitals offer a variety of classes and events for residents to get educated on their health and wellness. Plus, each hospital has satellite facilities within Rockwall to make high quality health care even more convenient for our residents.
Learn more about Texas Health Hospital Rockwall
Ready to make the move? Let's talk.
With plenty of available land, financial incentives, and an educated, experienced workforce, Rockwall may just be your new home. Drop us a line to learn more.

Rob Grand-Lienard
CEO, Special Products & Manufacturing, Inc.
"Doing business in Rockwall and North Central Texas is great for several reasons. First and foremost is the talent pool in which we get to draw. Secondly, the community, schools, and businesses work closely together for the benefit of each other and finally, the quality of life for all of us that work at SPM. Rockwall is an excellent location because of Interstate 30 providing regional access and close proximity to our suppliers and customers."

Alan Yu
CEO, Karat by Lollicup
"When I came to Texas, I felt this Texas pride. People here, they want to support domestic and local manufacturing and the local manufacturers want to support the local community… In California, it took us five years to build what we have right now. But in Texas, it will only take 12 months to surpass what we're currently doing in California. I foresee our manufacturing capability will be three times what we're currently doing in California."

Ignacio Echavarri
President, SPR Packaging
"The EDC (in Rockwall) has really gone a lot further than what any other EDC would have done. They've really made a commitment to help us grow and made a commitment to be there for us…
I really believe that it was the perfect decision, coming here to Rockwall. It was a lot better than what we ever thought it would be."

John Batts
General Manager, Pratt Industries
"The hidden benefit we didn't recognize initially when we scouted out the territory was really how great the skilled, hourly workforce was going to be. We didn't realize how good it would be…
I've worked in twelve manufacturing facilities in corrugated and this is by far the best group I've ever had."