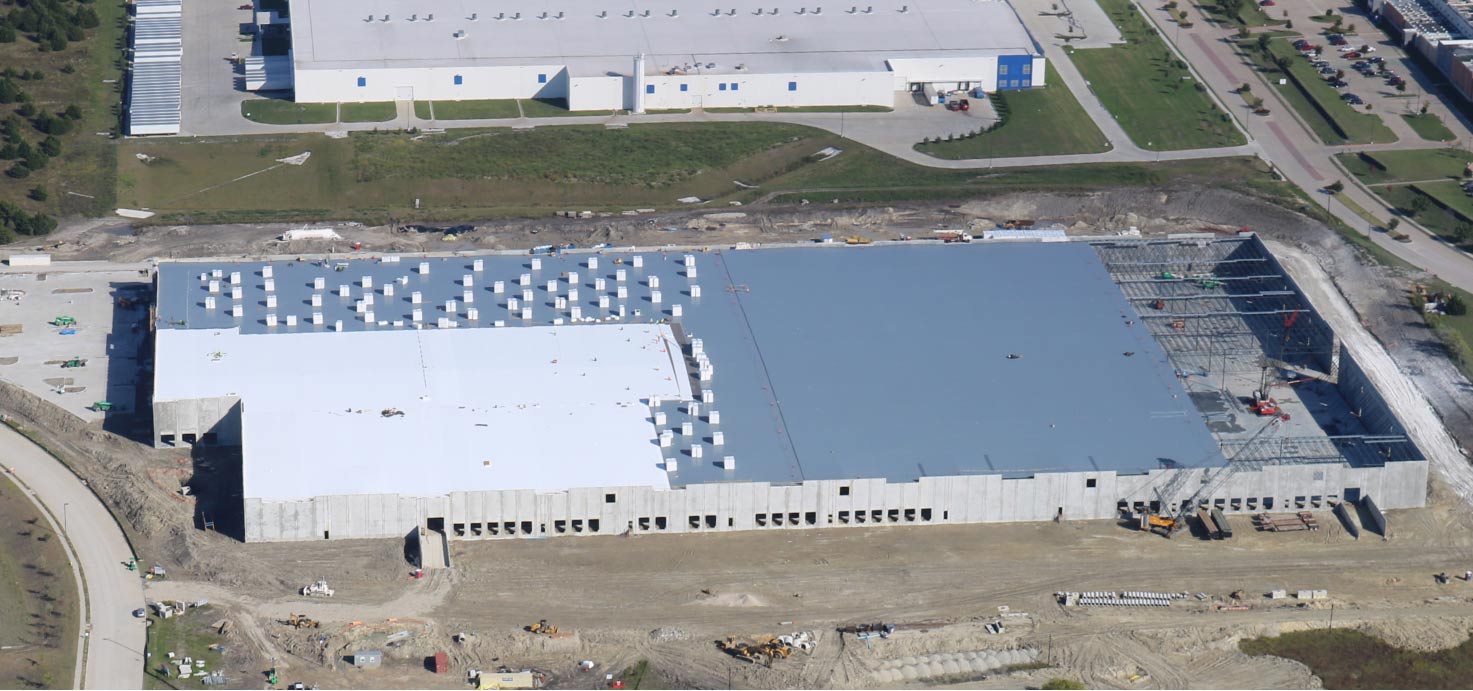 We're here to help your business grow and the city of Rockwall prosper. Simply put, we're all about the win-win.
Mission
The mission of the Rockwall Economic Development Corporation is to broaden and diversify the tax base through new business attraction, land acquisition and development, progressive infrastructure, corporate business expansion, and job creation.
Vision
The vision of the Rockwall Economic Development Corporation is to be recognized as the premier location for business opportunity in the State of Texas.
Our 5-Year Plan
The Rockwall Economic Development Corporation is responsible for ensuring that Rockwall is an ideal location for expanding and relocating businesses. While much of our work is focused on current projects and initiatives, we also have an eye on the future.
See what our 5-Year Plan entails here
Our History
In 1994, the Rockwall City Council appointed a Rockwall Citizens Commission – the Economic Development Planning Commission – to develop a recommended Economic Development Plan for the City of Rockwall.
The City Council and the Rockwall Area Chamber of Commerce engaged in a strategy planning process which included an Economic Vision and a Strategic Plan.
As a result, the stakeholders established the following goals:
• Development of a broad and diversified tax base.
• Create and maintain high quality-of-life.
• Balance small-city living style with economic growth.
• Ensure planning by all local government entities so growth is a function of design, not happenstance.
• Set high expectation of excellence in public education.
• Encompass regional approach to infrastructure development and planning.
The citizens' biggest concern focused around the imbalance of taxes paid by the residential property owners because of the lack of a strong commercial/industrial tax base. In November 1995, the citizens of Rockwall voted to fund and develop the Rockwall Economic Development Corporation.
Since its inception,  the REDC has been concerned with efforts aimed at the development of light industrial manufacturing and headquarters projects. Most notably, the REDC has acquired and developed the approximate 550-acre Rockwall Technology Park to serve that purpose.
Funding and Authorization
The REDC is funded through a 1/2 cent sales tax on any taxable good or service purchased in Rockwall, as approved by the voters.
The organization has been authorized as a Type A Non-Profit Corporation under the Texas Development Corporation Act. Per State law, the proceeds for Type A tax are dedicated to economic development purposes that create or retain primary jobs. Primary jobs are those jobs that help produce or sell products / services on a regional, state, national or international basis that generate the infusion of new dollars into the community.
Ready to make the move? Let's talk.
With plenty of available land, financial incentives, and an educated, experienced workforce, Rockwall may just be your new home. Drop us a line to learn more.

Rob Grand-Lienard
CEO, Special Products & Manufacturing, Inc.
"Doing business in Rockwall and North Central Texas is great for several reasons. First and foremost is the talent pool in which we get to draw. Secondly, the community, schools, and businesses work closely together for the benefit of each other and finally, the quality of life for all of us that work at SPM. Rockwall is an excellent location because of Interstate 30 providing regional access and close proximity to our suppliers and customers."

Alan Yu
CEO, Karat by Lollicup
"When I came to Texas, I felt this Texas pride. People here, they want to support domestic and local manufacturing and the local manufacturers want to support the local community… In California, it took us five years to build what we have right now. But in Texas, it will only take 12 months to surpass what we're currently doing in California. I foresee our manufacturing capability will be three times what we're currently doing in California."

Ignacio Echavarri
President, SPR Packaging
"The EDC (in Rockwall) has really gone a lot further than what any other EDC would have done. They've really made a commitment to help us grow and made a commitment to be there for us…
I really believe that it was the perfect decision, coming here to Rockwall. It was a lot better than what we ever thought it would be."

John Batts
General Manager, Pratt Industries
"The hidden benefit we didn't recognize initially when we scouted out the territory was really how great the skilled, hourly workforce was going to be. We didn't realize how good it would be…
I've worked in twelve manufacturing facilities in corrugated and this is by far the best group I've ever had."